Description
Gameplay programmer. Unity. Unreal Engine. Teamwork. Collaboration.
History
My motivations
I love to work with a team, I aim to make my projects a beautiful road of social encounters and a great human experience. I love to code gameplay, and I also like to participate on other game making aspects, such as game design or team organisation.
Studies
I'm currently learning gameplay programming at CNAM-ENJMIN, a school that focus on teamwork. Every specialities are represented in this school, so we can learn production pipelines, how to make a game from scratch...
Before learning programming, I did some studies in litteracy and history of art.
Projects
Videos
There are currently no trailers available for Yannis ATTARD. Check back later for more or contact us for specific requests!
Logo & Icon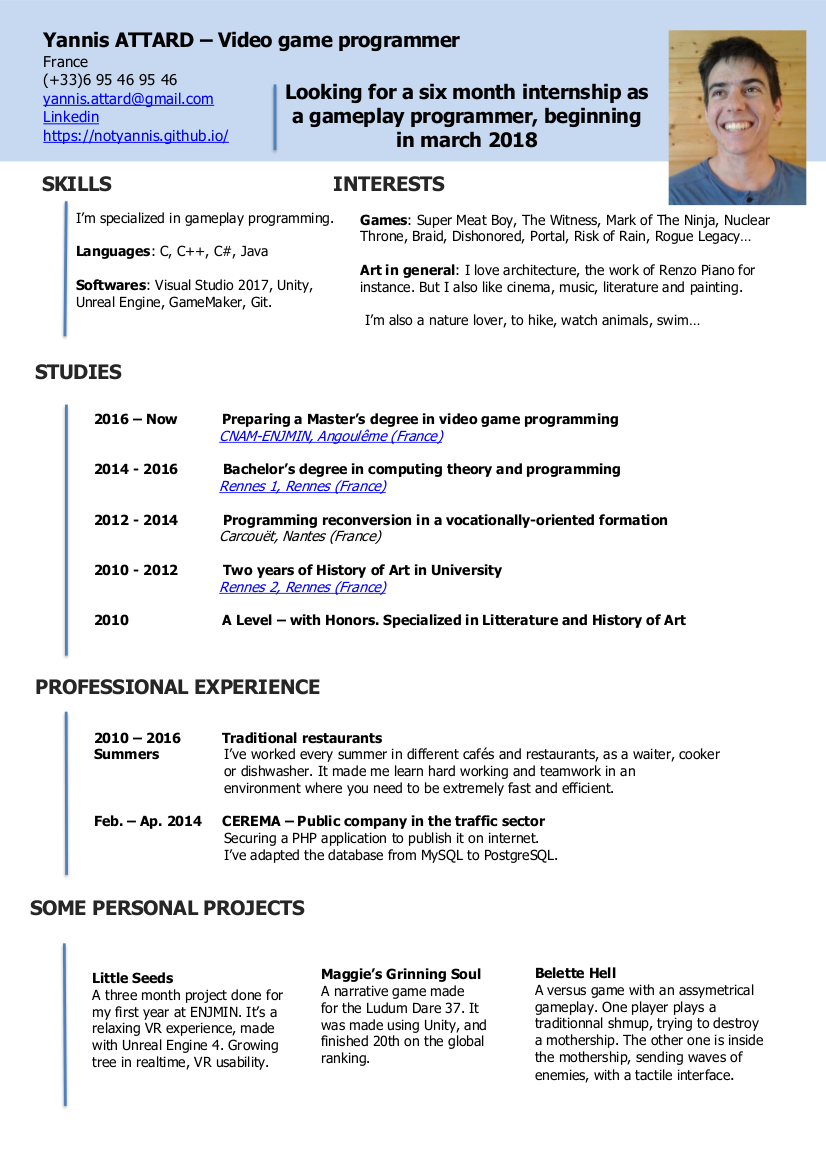 Awards & Recognition
"Honorable mention for the video game student category at the "Pixel Challenge"" We won the second place of the Pixel Challenge, a game jam in Quebec City. I was the only programer in a team of five people. We did the game in Unity. The game was rewarded for its "great originality" and "craziness". We're kinda proud about it.